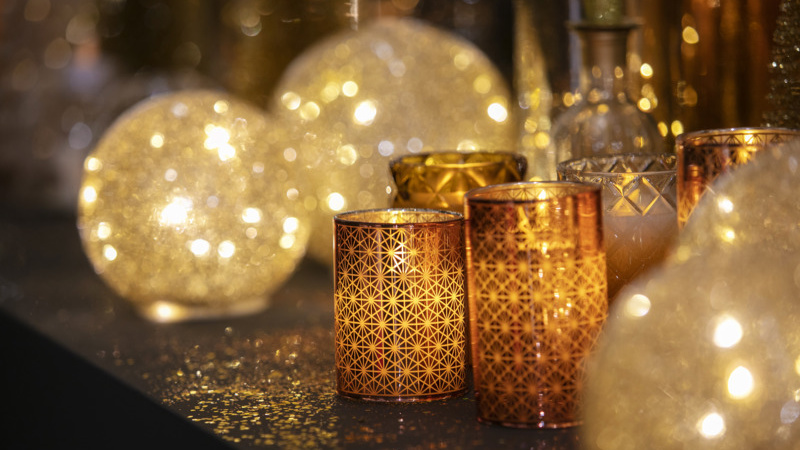 Whether "lights off" actions at night or skating rinks on synthetic ice - creative ideas for saving energy are just gaining in importance. And no Christmas lighting is no solution either: especially during the energy crisis, we need positive, warming signals. This is ensured not only by atmospheric, energy-saving alternatives or candles, but also by creative LED solutions and stylish decorative elements. Bring nature into the shop with mistletoe, garlands, pine branches & co. In addition, also get winter-scented scented candles and oils.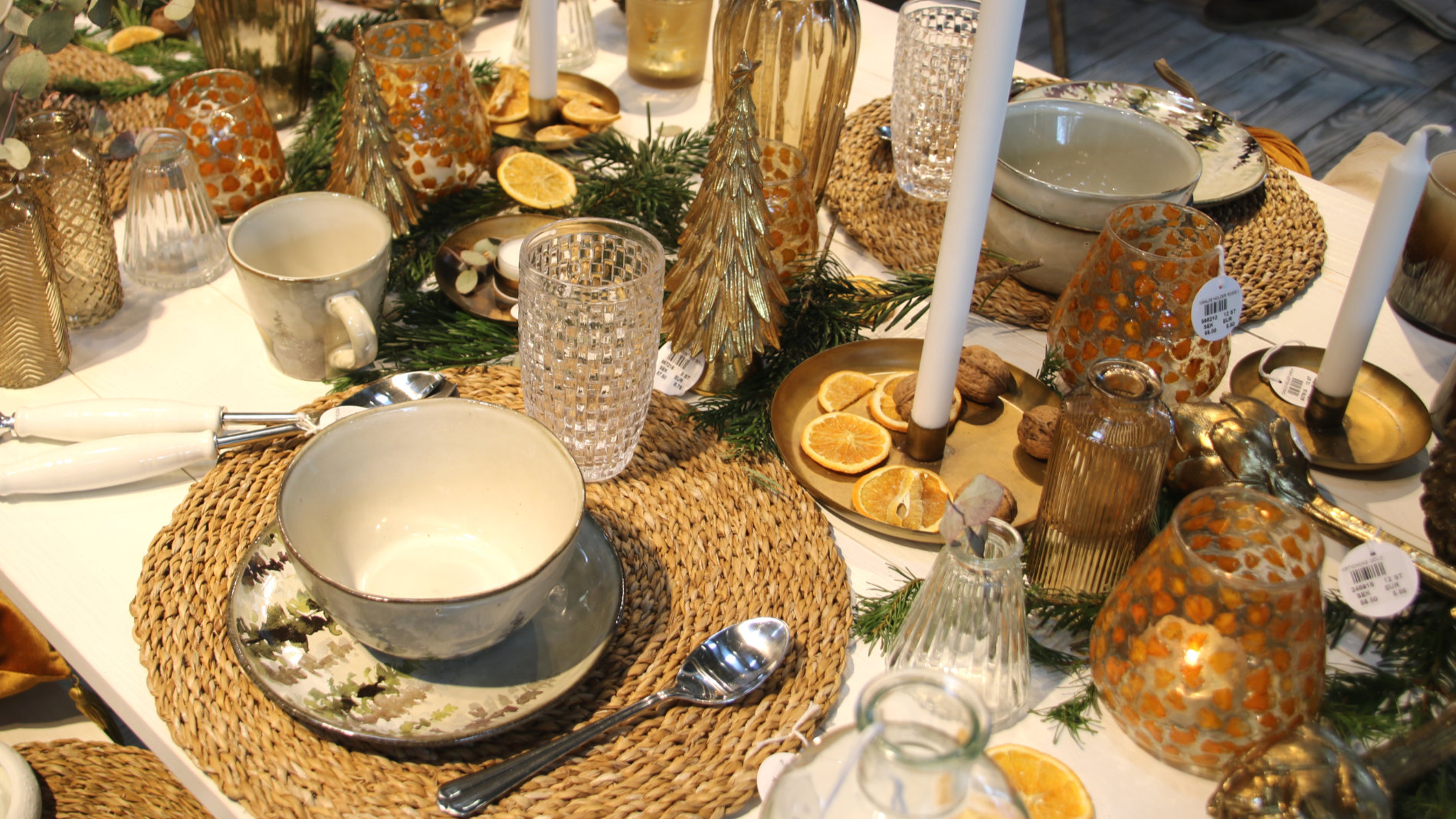 At the coming Christmasworld, you will find the right suppliers for this. Take a look in advance in the exhibitor search, which you can also filter according to the Special Interests "Concept Decorations" (for large-scale and outdoor lighting and decorations), "German Christmas Crafts" (for the finest craftsmanship Made in Germany) and "Ethical Style by Christmasworld". The last is a curated selection of particularly sustainable products that will be available to you from the middle of December 2022. You can also order digitally via "nmedia.hub" and obtain article and image data.
Now important for the POS
Gabriela Kaiser tells you how a pleasant shopping atmosphere can best be created:
"Instead of illuminating everything with the same brightness, it is more effective to reduce the brightness of the basic lighting in the shop window and to set a few interesting light points as accents - this increases the effect."
When you set the table in a festive and cosy way, dim the room lights and light candles or tea lights. And think more in scenes. This way, a festively set table always looks good, because everyone immediately has their cosy Christmas family meal in mind. But maybe you also have an old wooden bench, a sledge and some skis that you can use to conjure up a beautiful ski lodge romance in your shop window with a few cosy cushions, a cuddly blanket, large lanterns and other home accessories.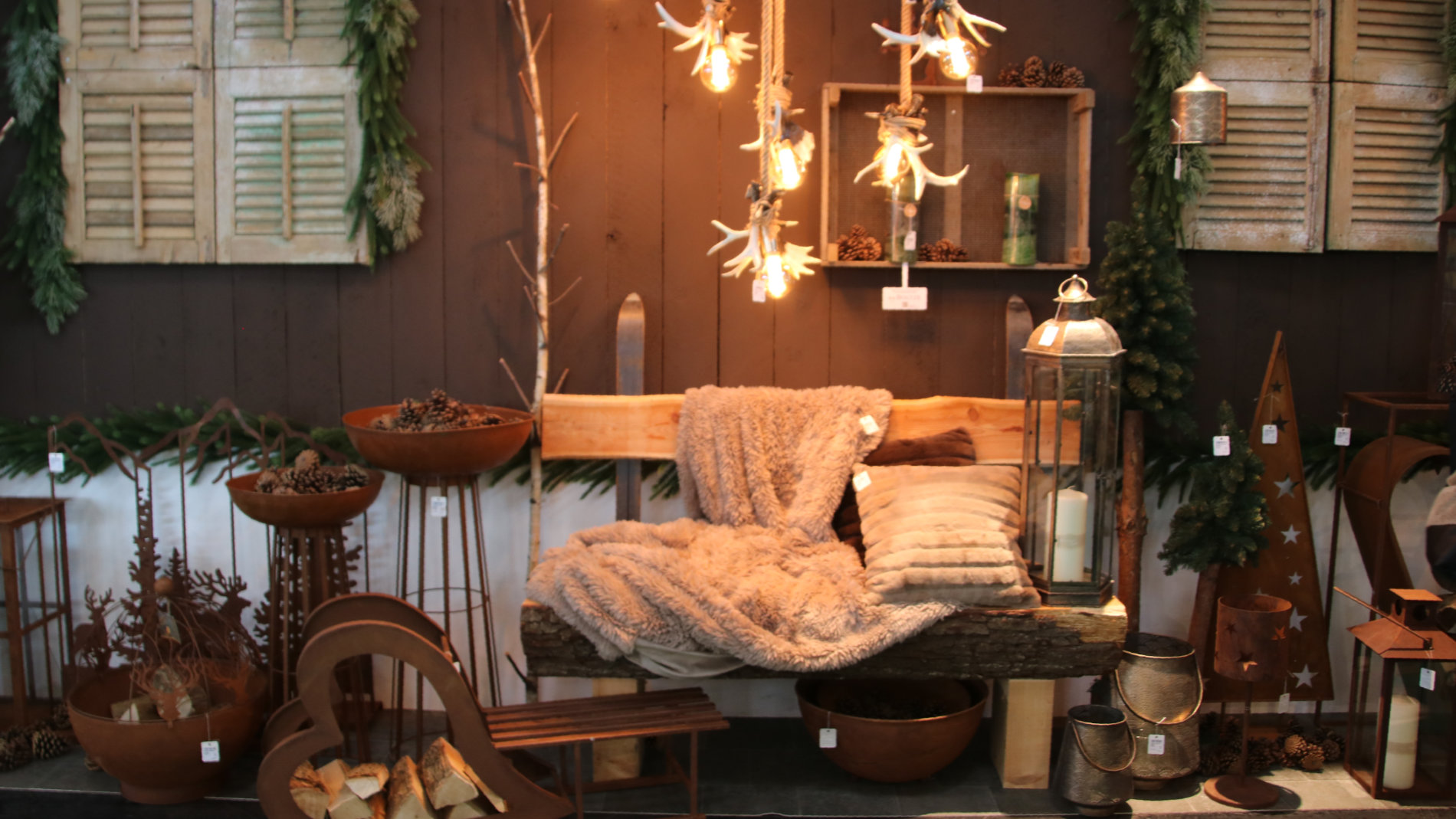 Now important for online trade
Start campaigns and mailings on trend articles and set your own trends. To find out what is going well at the moment, it is worth paying attention to the social networks and the prevailing trend opinions there.
In addition, you should now create your deals for "Black Friday" and "Cyber Monday" and activate them time-controlled, as well as the corresponding advertising for the deals (newsletter, SEM, social media).
"The Black Friday business can be a valuable lever to attract customers to your own shop. Even if people don't buy immediately on Black Friday, you can use it to increase your own newsletter distribution list and then, in a second step, attract the recipients for the Christmas business."
But remember: Christmas business traditionally lasts until the beginning of February. Because that's when gift vouchers are redeemed and returned gifts are reinvested in the purchase of another product. So it can make sense to stretch the availability of popular products over the price.
Also very important: Fill the Advent calendar / Christmas countdown calendar (for example, according to the Liveshopping pattern: only one item every day at a particularly low price and also with a quantity limit). The calendar can also run as a Facebook Advent calendar: Either as a separate "Facebook tab" or as daily (timed) postings on the Facebook page. On Instagram, you can work more with surveys or competitions.
In November focus on: Cyber Week & Co
Create deals for "Black Friday" and "Cyber Monday" and activate them time-controlled.
Monitor and optimise SEM campaigns. Evaluate the Black Friday and Cyber Monday campaigns.
Fill the Advent calendar and schedule a mailing shortly before the end of the month.
Integrate Christmas countdown into the shop.
System check: Are the resources (hosting, etc.) sufficient?
Interested in the complete checklist?
Then click here (PDF).
The checklist is only available in German - if you are interested, please use online translator or contact us for support.
The 2019 checklist from shopanbieter.de is considered an evergreen and provides online traders with a practical roadmap that lists the current steps to be taken month by month. You can find out what you should pay attention to in this exceptional year due to supply bottlenecks etc. in Peter Höschl's personal tip.
In addition, you will find further interesting information, white papers, specialist articles and e-commerce guides at shopanbieter.de.
Gabriela Kaiser - Trend Expert
Gabriela Kaiser has been advising companies from industry and commerce since 2002. She gives lectures at international trade fairs and regularly publishes articles in various trade journals on the subject of trends, design and lifestyle. Apart from the specific seasonal trends, she always keeps an eye on the overriding megatrends, which she compares with the wishes and needs of the end customers. Learn more here

Peter Höschl - E-Commerce Expert
Industry companion from the very beginning with 25 years of practical experience. Main focus: Strategy, brand building and e-commerce controlling & analysis. As the operator of the e-commerce portal shopanbieter.de, he has already written several books, practical guides and over 1,000 professional articles and is in demand as a coach and speaker. In his opinion, the profit and turnover for online traders in e-commerce is buried above all in the area of controlling and analysis.
About shopanbieter.de
shopanbieter.de is an information portal that provides operators of small and medium-sized online shops with up-to-date and concentrated information relevant to daily e-commerce: A comprehensive provider directory, a daily news service, background articles, free guides as well as interviews with specialised solution providers and service providers. To shopanbieter.de