These gas shortages are also affecting retail, where energy costs have risen by around 150% since the start of 2022. The German Federal government has included retailers in its new Energy Saving Regulation, applicable since 1 September 2022. These new measures aim to significantly reduce energy consumption and will be in place until at least the end of February 2023.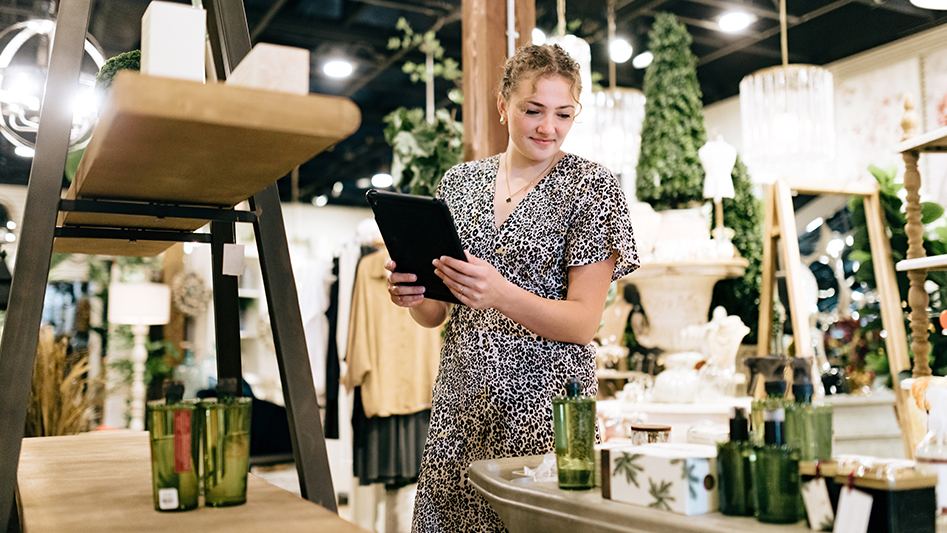 As retailers, how can we save energy without our customers noticing? We have already proved that we can do it! According to a study by the German Energy Agency, retailers' average reduction in energy consumption (i.e. their increase in energy efficiency) between 2010 and 2015 was around 15%.
Electricity costs are skyrocketing, forcing retailers to make adjustments in all areas. The areas listed below show the options available.
Start by analysing the current state of play
The best place to start cutting back is in the area with the greatest potential savings. We recommend beginning with a stocktake of your current energy use and monthly spend on electricity and heating. The questions you need to ask are: How much am I spending on electricity and heat? What consumes the most? How has consumption in my business changed in recent years?  
This sort of stocktake not only looks at the status quo, but also gives retailers a feel for areas where they're already on the right track, and areas where they could improve. Then it's simply a question of leveraging those improvements.
Lighting holds great savings potential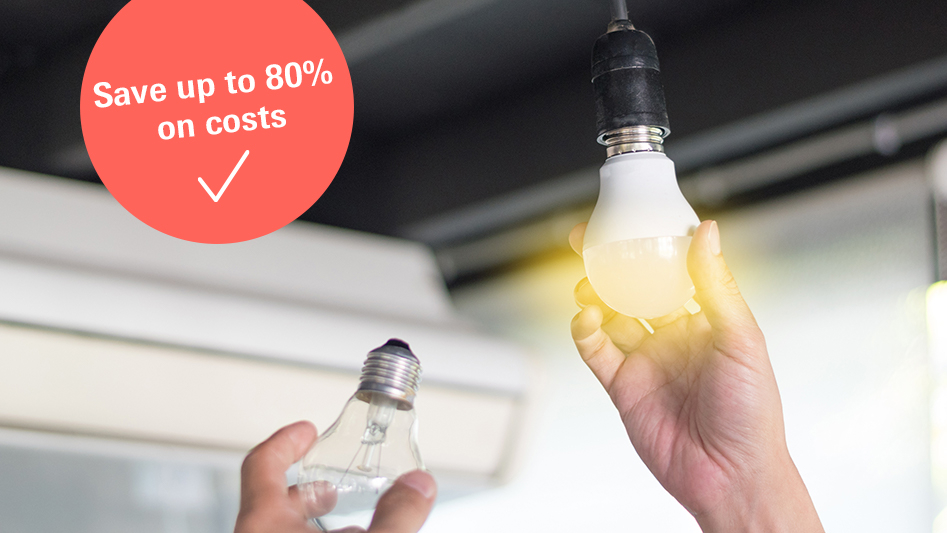 Many retailers see the light when they take a critical look at their illumination costs. Significant savings can be made in the area of lighting – in extreme cases up to 80 percent of the costs – without affecting any of their inviting product presentations.
The magic word is: LEDs. According to a study (in German) by the Fraunhofer Institute for Systems and Innovation Research (ISI) and the Institute for Resource Efficiency and Energy Strategies (IREES), some 63 percent of electricity consumed by lighting in Germany is for lighting systems in commerce and industry, retail and services. The study states that switching to efficient systems using LED technologies brings great savings potential.
In areas where there isn't always somebody present, such as rest areas, warehouses or underground car parks, the rule is: switch off the light when nobody's in the room! To support this, components (in German) such as movement sensors and time controls help reduce lighting and electricity consumption.
"Many existing LED installations are not designed to be switched off. Yet today's LED and LCD technologies are so mature, there's no reason not to power them down each day."
Put all the devices in your shop under the microscope
What's good for lighting is also good for devices such as computers, printers, and cash registers – switch them off when not in use. Monitors in particular can be energy-hungry. A great place to start with these is to set them to sleep mode, even for short pauses. That will save quite a lot of energy straight away.
Instead of putting devices into standby mode, it might make sense to switch them off completely when they're not in use. The numbers make this clear: in Germany around 10.5 billion Kilowatt hours of electricity are consumed by devices in standby mode. It can be handy to use multi-plug extension strips with a mains power switch. Once you've finished work, you can switch off all your devices at the mains in one go – or use a remote-controlled strip with a timer.
Most shops also have fridges for drinks or for employees' food. For these, every (unnecessary) additional degree of cooling consumes energy. What's important here is: don't block any ventilation openings, make sure the fridge is relatively full, dust the ventilation grilles, change any torn seals and defrost the fridge regularly.
For heating, focus on your boiler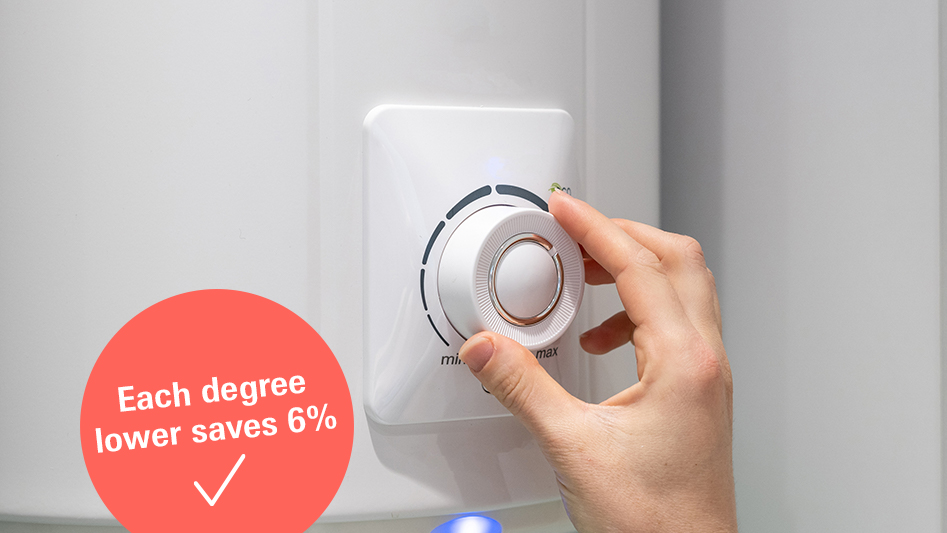 We have a very simple tip for your heating: don't turn it up to the max in winter, since every degree lower you heat indoors saves 6% in energy terms. That's why it's best to reduce the temperature once the shop has shut. You can achieve this using simple controls.
You should focus in particular on your boiler. If boilers are very dirty, they can use up to a fifth more energy. They must therefore be regularly maintained. You should also take care to ensure that the temperatures they're set at fit your actual requirements.
It is often worth changing old boilers, as investing in a modern condensing boiler will soon pay for itself. These use their exhaust heat, so they achieve high levels of annual use efficiency. It is important to ensure heating is hydraulically balanced (in German). This means optimising the boiler and pump performance so that all areas are supplied equally with heat.
"Every degree by which you raise or lower the indoor temperature means 6% more energy consumption."
Don't run air conditioning and ventilation continuously
Air conditioning and ventilation can really consume huge amounts of energy. This is because they operate for a long time and contain components like ventilators and pumps that use a lot of energy.
If shops have air-conditioning, doors and windows should stay closed in summer and the unit should be switched off when the shop is shut, perhaps using a timer switch. Having a porch and self-closing doors can help minimise ventilation losses. In summer, it can help to shade the shop using an awning, blinds or folding shutters.
Check energy contracts regularly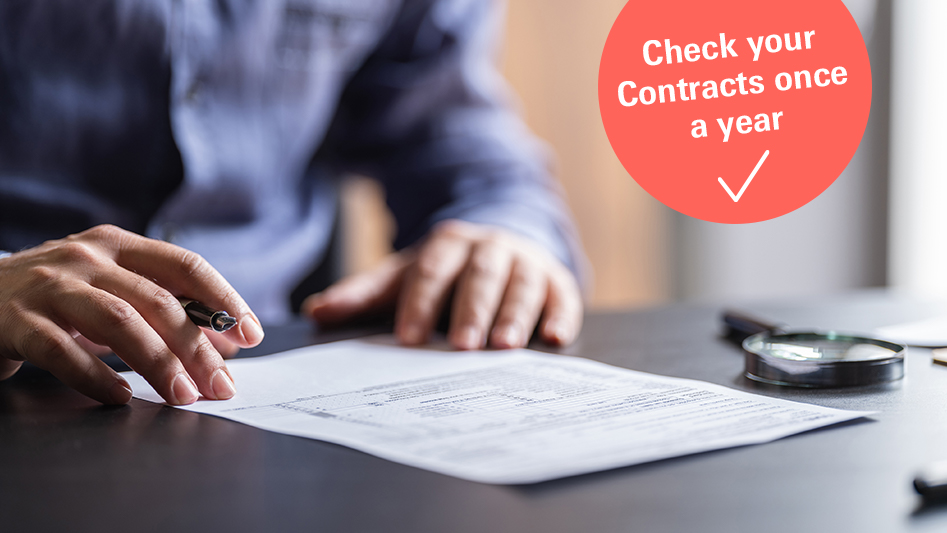 In order to save on energy costs, it can pay to investigate bills and supply agreements (in German) for electricity and heat. You should do this at least once a year. It involves asking questions such as: How is my electricity calculated – according to annual usage or highest measured capacity? Are the network charges, electricity tax and other items all correct? When does demand peak during the day, and what causes this? Were the meter readings correct?
Make buildings energy efficient inside and out
Work done to the building can make a significant contribution to energy saving. For instance, insulation (in German) is particularly effective. This can be fitted in many places, from the cellar to the roof space. Unfortunately, it can involve a significant investment, but the financial benefits normally outweigh the cost.
Closing doors in winter and controlling escalators according to footfall can also contribute to energy savings. Triple thermal glazing using insulated window frames can also help cut energy loss and reduce costs.
Involve and inform employees
Last but not least, you need to train employees and keep them in the loop to achieve energy savings in the long term. You can state clearly during training and professional development how and where energy can already be saved using small measures.
To recap
Due to climate change and the current crises, saving energy has moved from being desirable to being essential. Yet there are many ways retailers can save energy in the long term. Energy consumption can be cut using technical and organisational measures. In conclusion: clear cost savings can be achieved.
Author bio
svaerm is an online marketing agency with core competences in web applications, SEO, social media and multimedia content creation for B2B and B2C. As a strategic, editorial and creative partner based in Frankfurt am Main, svaerm helps businesses grow.