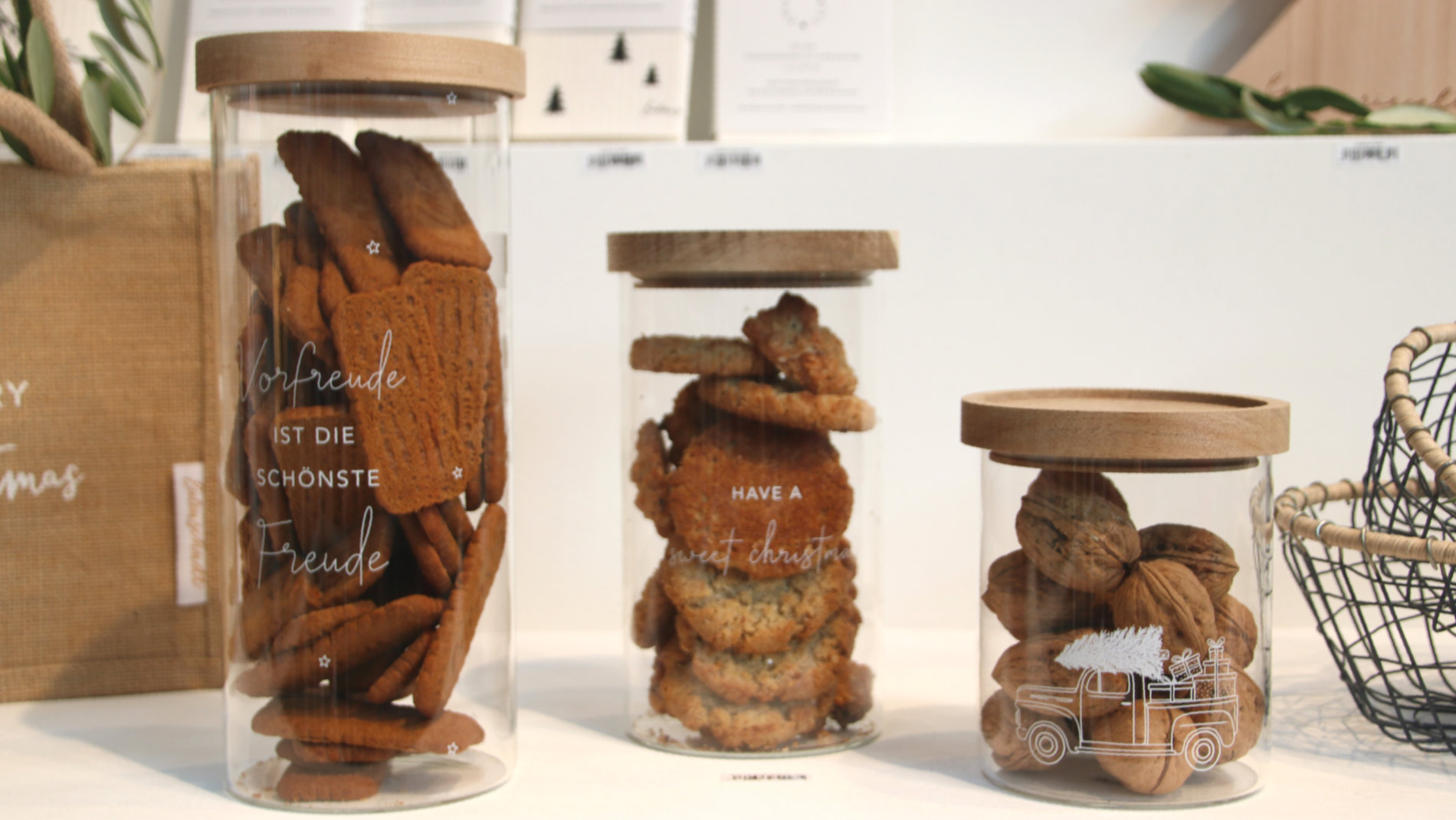 Now important for the POS
As Christmas draws to a close, your customers will be delighted to smell delicious biscuits and roasted almonds in the shop - and there are room scents to match, too.
"Add a few biscuits to the decorations and your products will have a much more emotional effect. Now actions onsite that involve actively your customers go down particularly well. How about a small Furoshiki workshop where your customers wrap gifts they have just bought from you directly at your shop?"
Furoshiki is an environmentally friendly Japanese way of wrapping or knotting books, bottles and other items in a square cloth. It's easier than you think once you understand the principle, and there are nice instructions on Youtube - from myself, by the way :-). And if you offer the Furoshiki cloths for sale, you have directly generated some extra revenue.
To the YouTube instructions (only available in German)
More sustainable packaging can be demonstrated in the shop.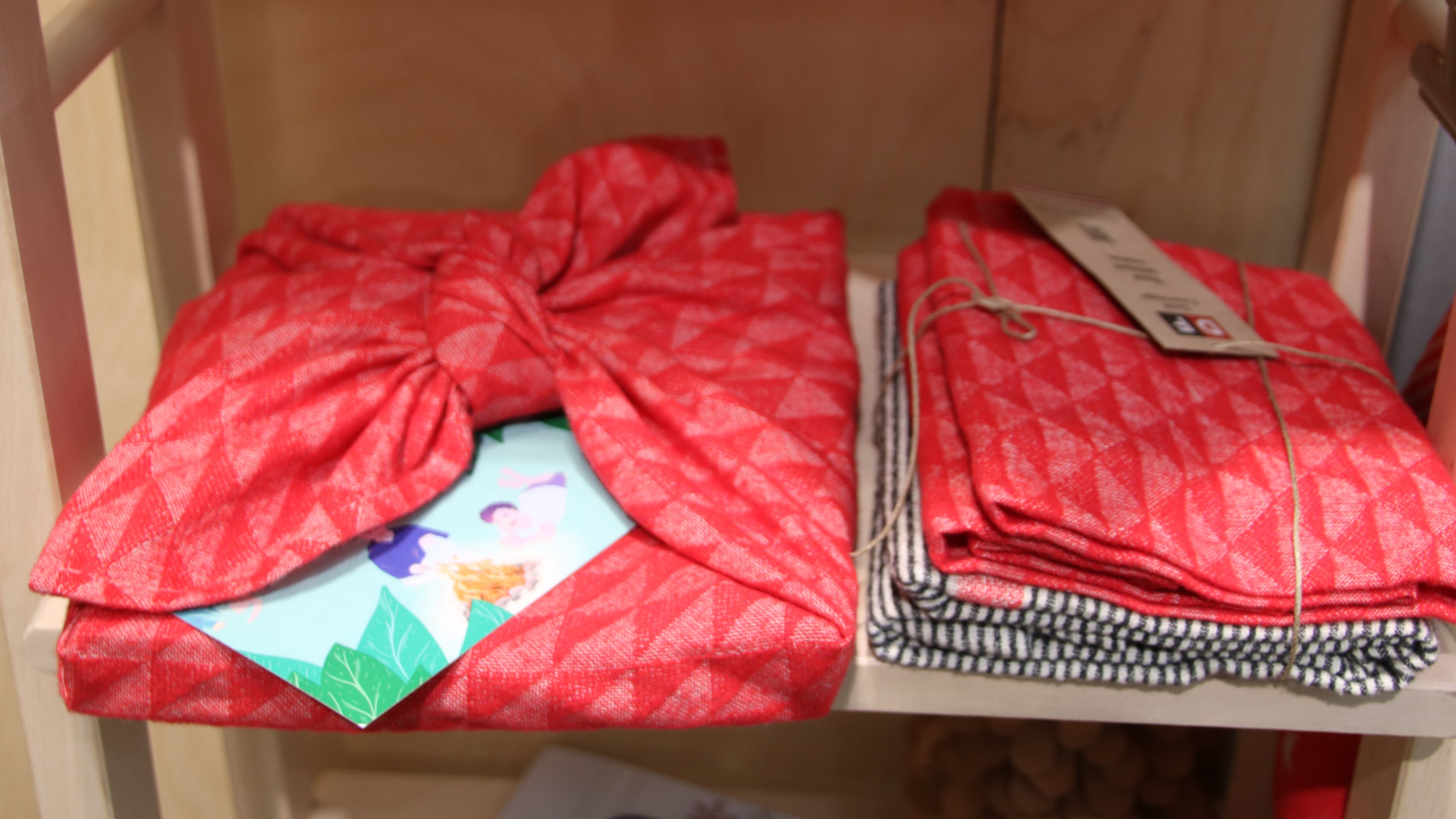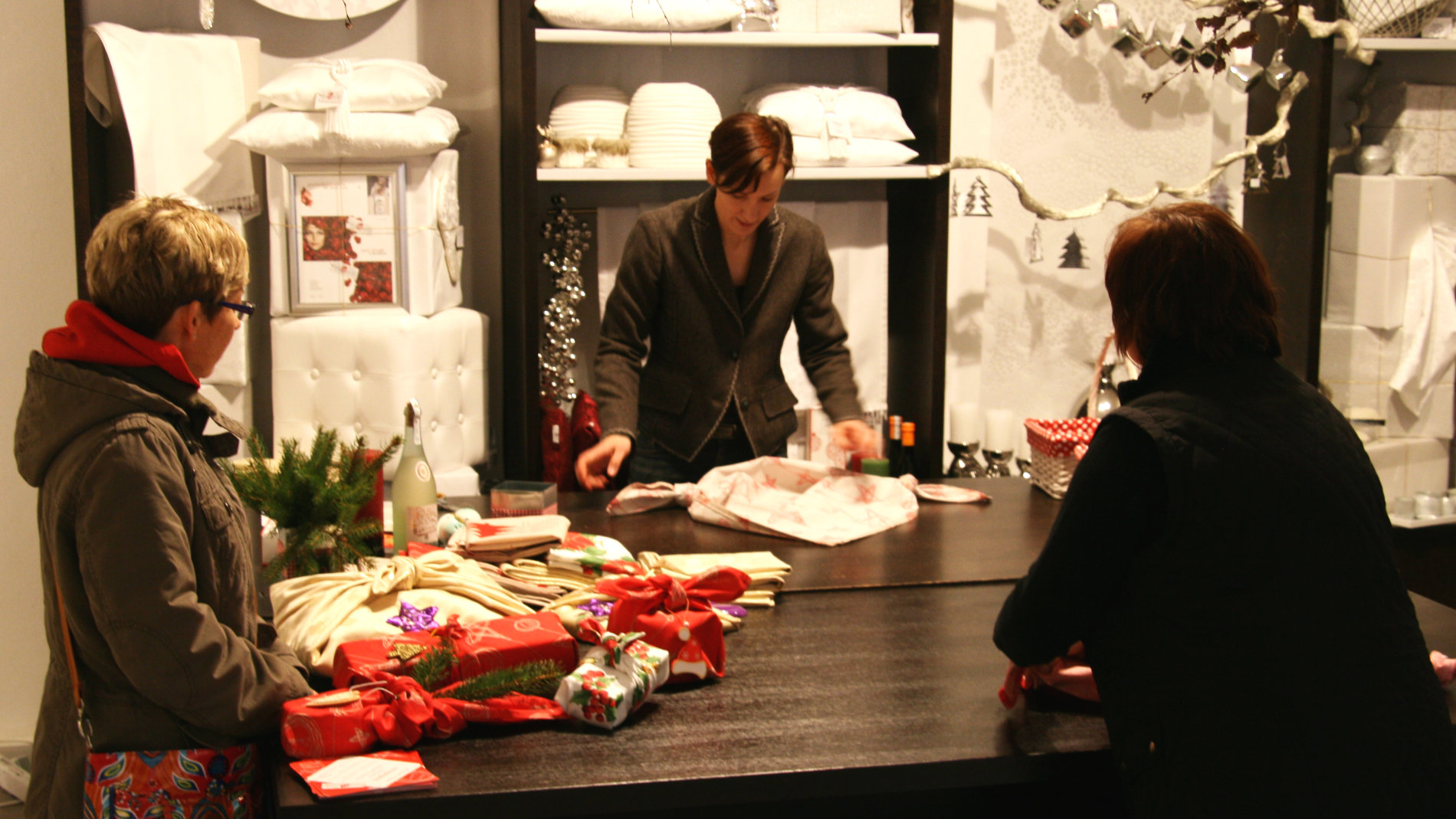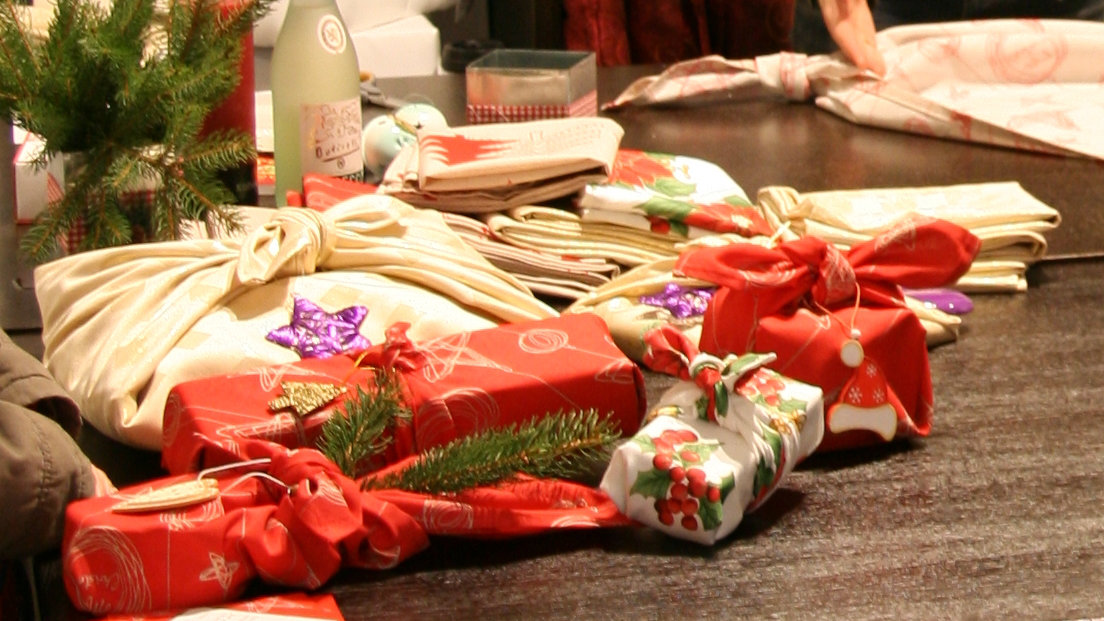 Now important for online trade
In December you can run another campaign and mailings on trend articles ("This is the bestseller this season"). Here you should focus on the aspect "ordered by xx.xx.xxxx - delivered on time for the holidays".
Exchange promises are always  good marketing arguments, especially if a very quick replacement is offered. This is a great way to win over customers who are not sure whether they will really like their gift idea in the first place.
Free shipping and free returns are also positive incentives. Depending on the products and target group, extended return periods can be similarly effective.
"You can send a "Christmas countdown" to the owners of wishlists by e-mail - with individual information: "Order your wishlisted items by xy. December so that they end up on time". "
With an postcard campaign - as a targeted and conscious media break - you are guaranteed to arouse attention.
In addition, you should monitor the SEM Christmas campaigns, optimise them - and switch them off in good time as soon as they can no longer be delivered in time for the festive season (for example on 23.12.). Immediately after Christmas, you should reactivate the "normal" campaigns.
In December - Focus on: Optimise & Shut Down Campaigns
Drive new mailings on trend articles and top sellers
Offer exchange options for faulty purchases
Adjust shipping and return costs
Emphasise delivery times in all communication
Optimise SEM Christmas campaigns by mid-December and switch them off as soon as they cannot be delivered in time for the festive season
Interested in the complete checklist?
Then click here (PDF).
The checklist is only available in German - if you are interested, please use online translator or contact us for support.
The 2019 checklist from shopanbieter.de is considered an evergreen and provides online traders with a practical roadmap that lists the current steps to be taken month by month. You can find out what you should pay attention to in this exceptional year due to supply bottlenecks etc. in Peter Höschl's personal tip.
In addition, you will find further interesting information, white papers, specialist articles and e-commerce guides at shopanbieter.de.
Gabriela Kaiser - Trend Expert
Gabriela Kaiser has been advising companies from industry and commerce since 2002. She gives lectures at international trade fairs and regularly publishes articles in various trade journals on the subject of trends, design and lifestyle. Apart from the specific seasonal trends, she always keeps an eye on the overriding megatrends, which she compares with the wishes and needs of the end customers. Learn more here

Peter Höschl - E-Commerce Expert
Industry companion from the very beginning with 25 years of practical experience. Main focus: Strategy, brand building and e-commerce controlling & analysis. As the operator of the e-commerce portal shopanbieter.de, he has already written several books, practical guides and over 1,000 professional articles and is in demand as a coach and speaker. In his opinion, the profit and turnover for online traders in e-commerce is buried above all in the area of controlling and analysis.
About shopanbieter.de
shopanbieter.de is an information portal that provides operators of small and medium-sized online shops with up-to-date and concentrated information relevant to daily e-commerce: A comprehensive provider directory, a daily news service, background articles, free guides as well as interviews with specialised solution providers and service providers. To shopanbieter.de