The Ambiente Trends 23+ stand for living worlds that offer new sensations and experiences. The three trend worlds provide new impulses, stimulate creativity and invite you to adopt unusual perspectives. In doing so, they tie in with developments of previous years and convincingly take them further. In particular, sustainability and the associated material research, new aesthetic solutions, craftsmanship and digital innovations can be found.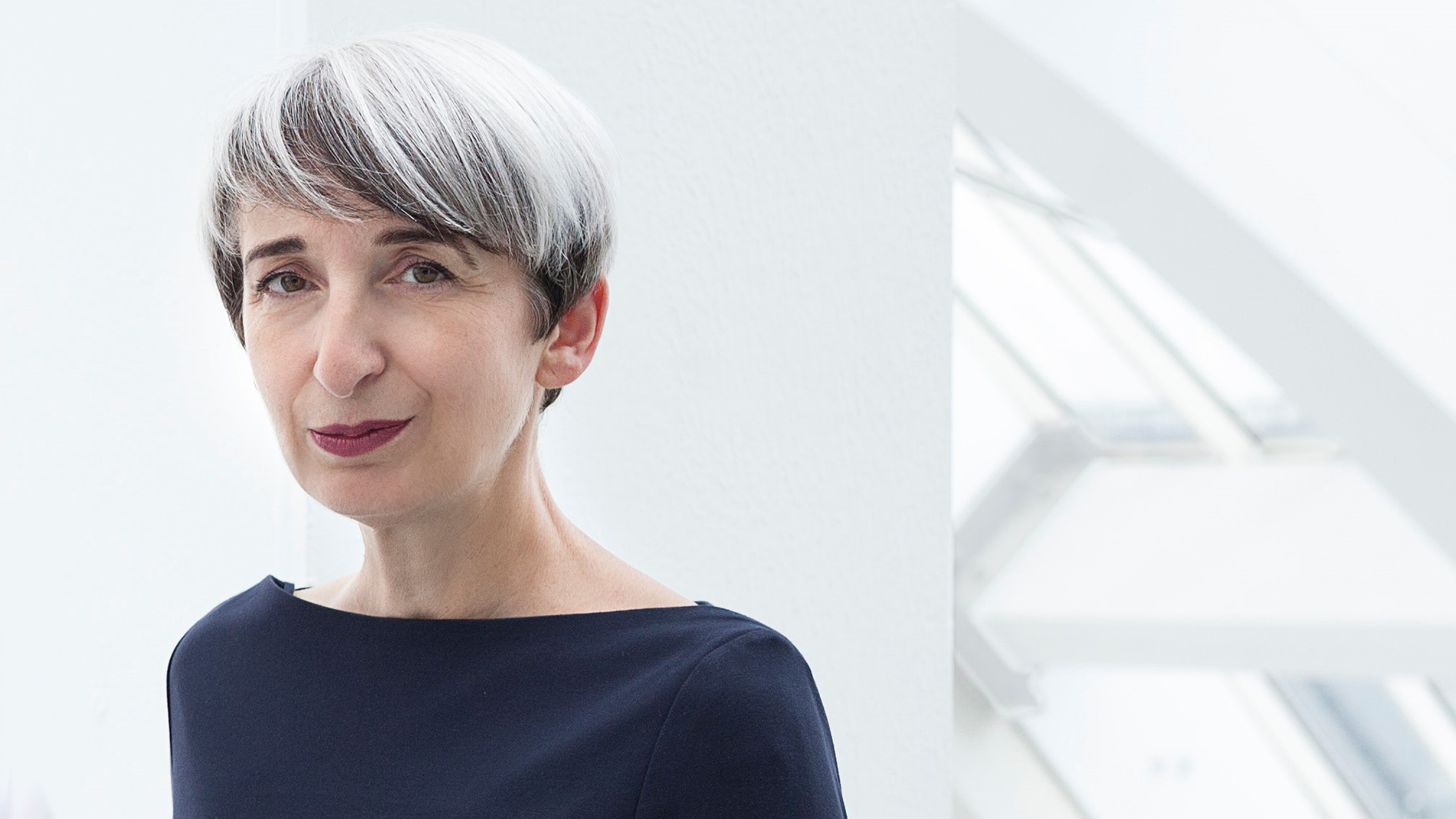 "After two years in a state of emergency, the signs are noticeably pointing to a new start. In our research, we have found powerful living themes that answer the pressing questions of our time in very different ways. What they all have in common is a close connection to people, their feelings and their experiences," says Annetta Palmisano from the trend bureau bora.herke.palmisano.
unknown beauty_strange + gracious: mixed reality aesthetics meets the unknown
unknown beauty_strange + gracious is the name of the first of the three trends. Here, the longing for new, surprising experiences plays a decisive role. This trend reflects a living theme that combines unconventional grace and incredible new creations. The unexpected makes its way into the familiar living environment here.
The unknown beauty_strange + gracious colour palette features intense, extravagant colours alternating with lovely and soft nuances. The micro-colour themes allow for individual interpretations and focal points ranging from cool to intense, from neutral to eccentric. Multi-coloured and shimmering tones dominate, as do iridescent rainbow effects or wet looks.
In terms of materials, the focus is on abstract, alien shapes and unconventional surfaces. The dissolution between analogue and digital, real and virtual worlds is also being pushed forward. The convergence of craft and technology brings forth new products.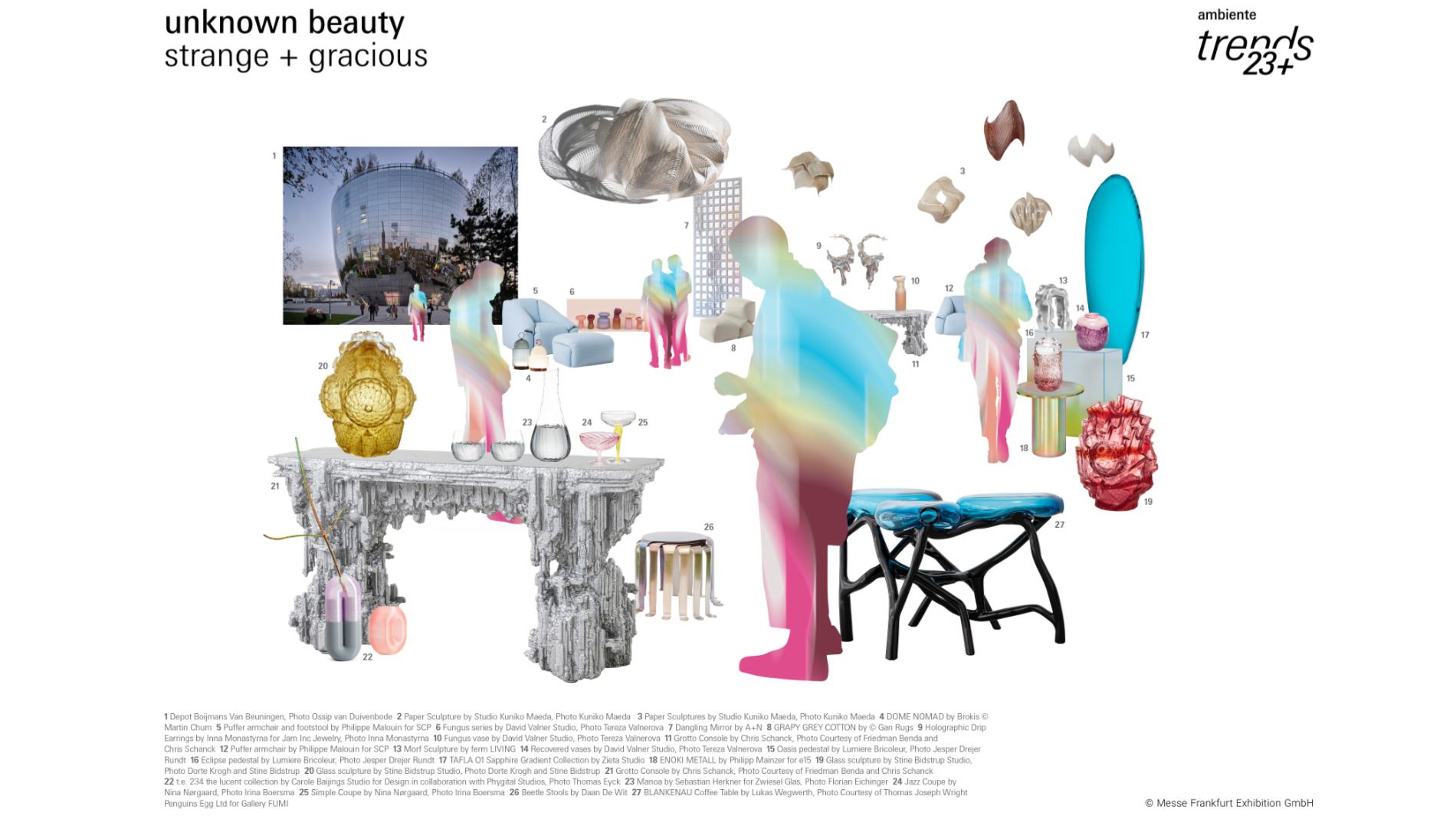 As a living theme, unknown beauty_strange + gracious has surprising solutions in store: "Here, the focus is on fascinating colour schemes and unexpected aesthetic solutions. Situational patterns, ambient reflections and the play of light and shade create remarkable visual effects. From extravagant to bizarre, always extraordinary and glamorous in a special way." Palmisano sums up this trend.
calming nature_careful + pleasant: New vitality meets closeness to nature
The second trend, calming nature_careful + pleasant, focuses on the calming power of nature. Organic shapes, gentle colours and a careful use of resources are just as much the focus here as the relationship between man and nature. Organic shapes and designs are supported by soft colours.
The colour palette focuses on natural tones, which have a particularly gentle effect with their delicate pigmentation. The cooler orientation features shades from the plant world, while the neutral range shows stone and metal shades. Moss, clay and a rosé nuance determine the warmer expression.
More and more, calming nature_careful + pleasant blurs the boundaries between technology, research, art and craft. The life cycles of materials provide an important source of inspiration. New solutions are offered, for example, by waste materials that become new raw materials.
Nature is always included in this trend world, including in the office: the working environment also benefits from a clear, calm design language. Seating furniture, tables and luminaires appear focused on the essentials. Biophilic light gives office and work spaces a natural look.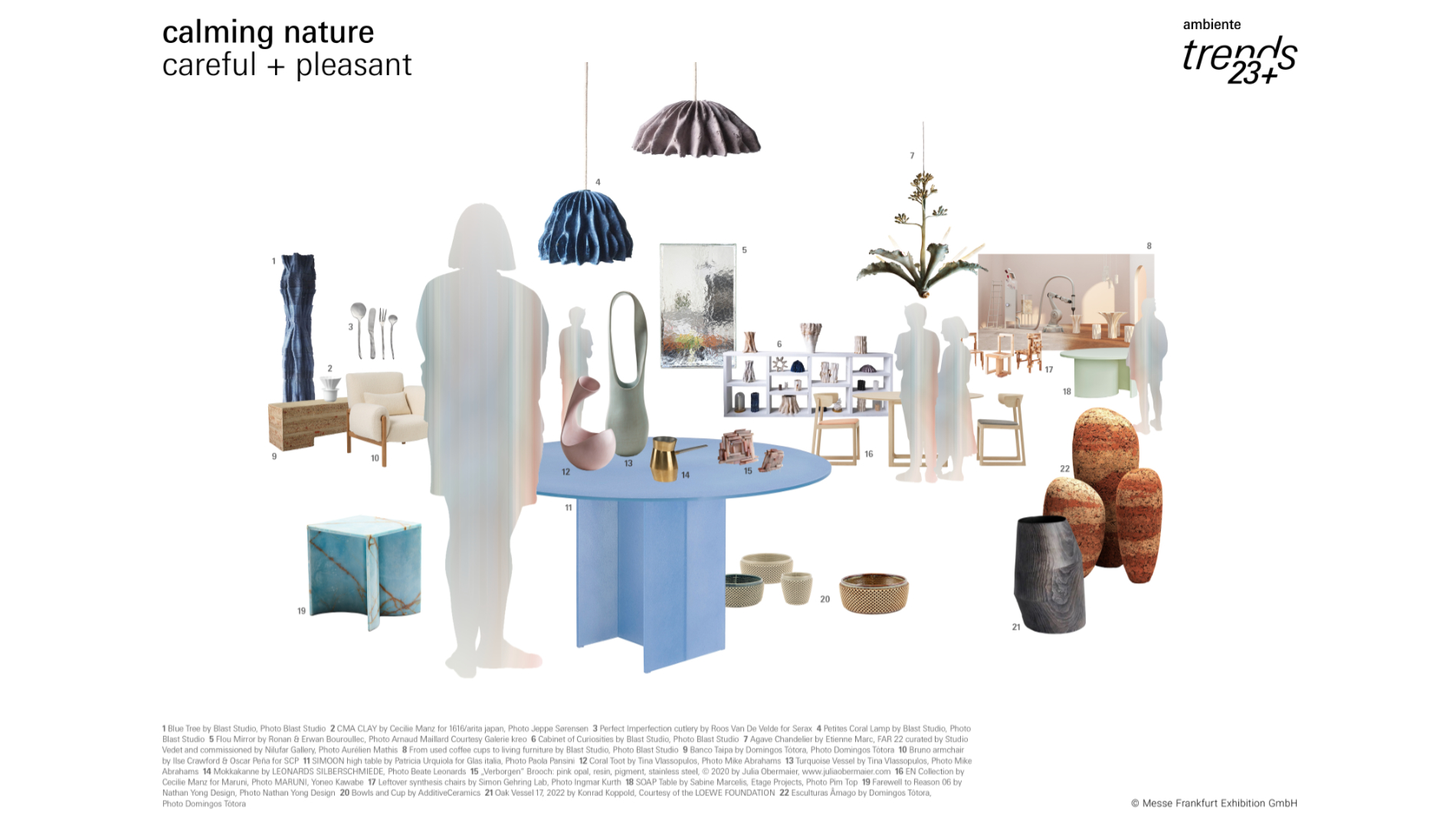 "Material research is still one of the most important strategies in design and interdisciplinary design studios are constantly researching innovative, sustainable materials. The path towards circular design remains the greatest concern and will accompany us continuously over the next few years," says Palmisano.
lasting ideas_passionate + evocative: design icons meet the here and now
The third trend, lasting ideas_passionate + evocative, condenses the ideas of outstanding design icons into a living theme that seeks solutions for the here and now. The designers recall classic, iconic designs, but the design results are fundamentally new and modern.
Graphic and striking, with strong colours and concrete shapes, memories of design icons are evoked. The focus is on the desire to reinterpret familiar concepts: well thought-out concepts can be seen that deal intensively with new needs. Where our living environment is increasingly also becoming a working environment, modular, versatile solutions are found.
The lasting ideas_passionate + evocative colour palette forms the basis for powerful designs: petrol and blue nuances dominate the cool range, while intense orange-red with shades of violet and yellow lead the warm orientation. Both the individual colour and sophisticated colour compositions, for example in graphic-plaque patterns or modern mosaics, characterise this trend.
The overall concept is clearly in the foreground at lasting ideas_passionate + evocative, so different materials can also be used: Soft or solid, made of natural or recycled materials. Materials such as stone or marble emphasise durability, as do modular and versatile objects.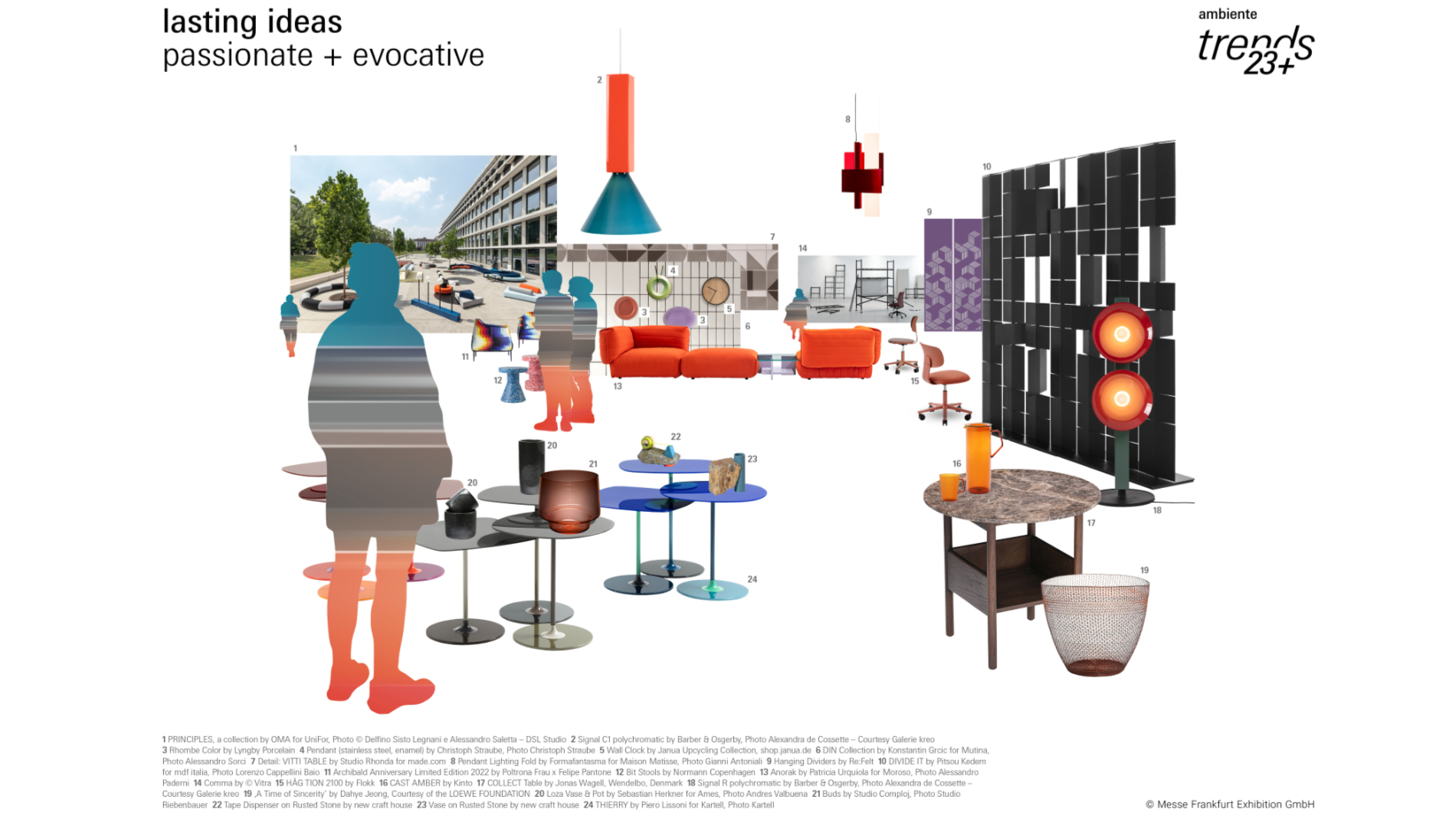 lasting ideas_passionate + evocative shows that not only home furniture but also other functional products can be used in a particularly flexible way. In the area of working and living, too, the adaptability of our living environment is perpetuated by multifunctional living objects. "At the same time, craftsmanship and the idea of manufacture, where special pieces are produced in small editions or even as one-offs, play an important role. Many products are functional and yet always a design statement," says Palmisano.